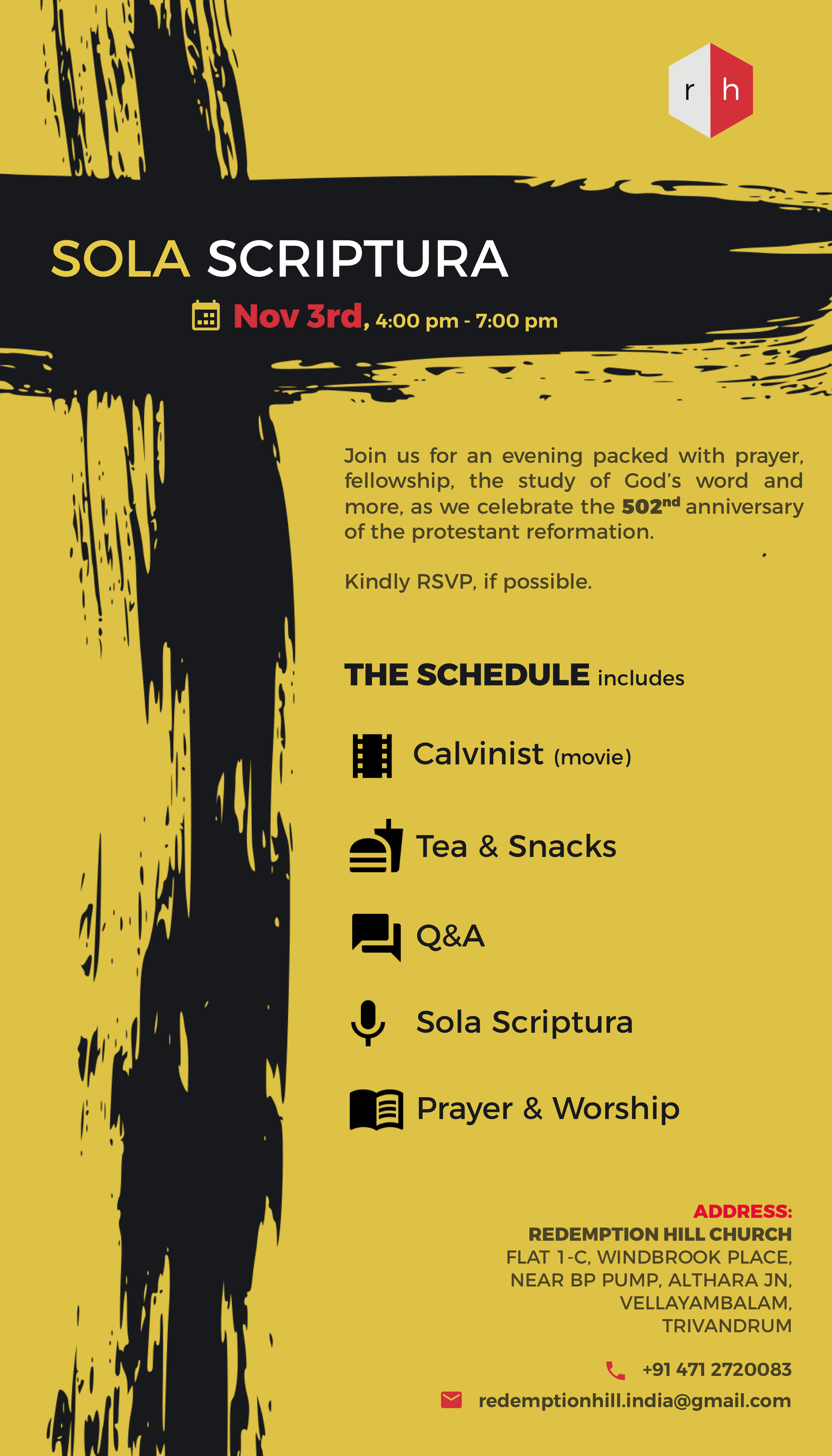 of the Protestant Reformation
On October 31, 1517, Martin Luther nailed his 95 theses on the door of the Wittenberg Church, tired of the growing and widespread corruption in Roman Catholic theology. But little did he know that his actions had set in motion what we now know as the Protestant Reformation.
The Reformation was marked by a singular pursuit – Sola Scriptura (Scripture Alone). The Protestants denied that the infallible rule of the Christian faith rested with the Catholic Church or the Pope. The Bible was declared the sole authority for all matters of Christian faith and practice. As Luther Himself said, "Unless I am convinced by Scripture and plain reason—I do not accept the authority of the popes and councils, for they have contradicted each other—my conscience is captive to the Word of God. I cannot and I will not recant anything, for to go against conscience is neither right nor safe. God help me. Amen."
500 years after the reformation, the battle for the authority of Scripture has not ended. At the very foundation, the Protestant church stands separated from the Catholic church. But now, the fight has grown within the walls of our own churches. As widespread abandon, distortion and redefinition of Biblical foundations threaten our churches and our families, let us take the time to recall the historical events of the reformation, and be encouraged to carry the baton of the true Gospel in our own generation. The Gospel according to the Bible, the word of God.
Download Brochure
Download Handout